WARRANTY INFORMATION
All Chevrolet vehicles come with a comprehensive warranty of 3 years/100,000 kms*. This warranty covers both workmanship and parts, giving you guaranteed peace of mind if any manufacturing defects do arise. Your Chevrolet Authorized Service Operation and their certified, trained technicians will carry out the repairs or adjustments needed using genuine Chevrolet parts. For more details on warranty coverage and exclusions, check your vehicle's warranty booklet, contact us or speak to your local Chevrolet Authorized Service Operation.

WORKMANSHIP & PARTS
When you do bring your vehicle in for maintenance or repair, you can count on your Chevrolet certified technicians to handle all of your vehicle needs. From scheduled maintenance to parts replacements, nobody knows your vehicle better than these trained professionals. In addition, all warranty repairs are performed using genuine Chevrolet parts, designed and manufactured for your specific Chevrolet vehicle.
SCHEDULED MAINTENANCE
Regular servicing helps keep your Chevrolet vehicle at its best. Please refer to the recommended maintenance schedule for timing.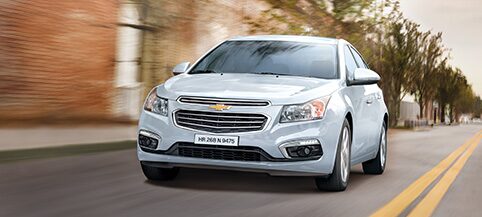 WHILE TRAVELING
If you have any trouble with your vehicle while away from home, you can bring your vehicle into any authorized Chevrolet service operation to have warranty repairs performed. This is part of our promise to help take care of you and your Chevrolet vehicle from the time you walk into a Chevrolet service operation to the very last trip you take in your vehicle.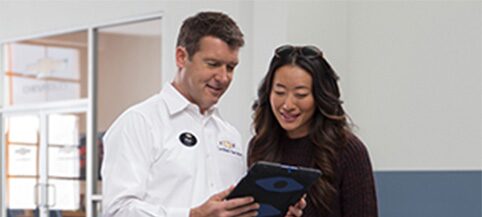 OWNER SATISFACTION
Our goal is always to meet your needs and exceed your expectations, so if you ever have a problem — either during or after the warranty period — that is not resolved to your satisfaction, please speak to a member of your Authorized Service Operation's management team.