Chevrolet Service Camp
Summer Car Care Camp
At Chevrolet, we stay true to our commitment to serving our customers beyond their expectations. To provide the joy of owning cars, we bring in Chevrolet Service Camps for our customers. These Chevrolet service events aim to help them maintain their cars and renew their exterior appeal for the summer season.
As a part of the Chevrolet service carnival, Chevrolet Service Camp is not only about car health checkup and maintenance. We also bring our expertise to educate our customers to ensure trouble-free car performance during the summer season.
Prepare your cars for the summer heat by giving them the care they deserve. For details about Chevrolet service camp offers, visit the Chevrolet service center near you.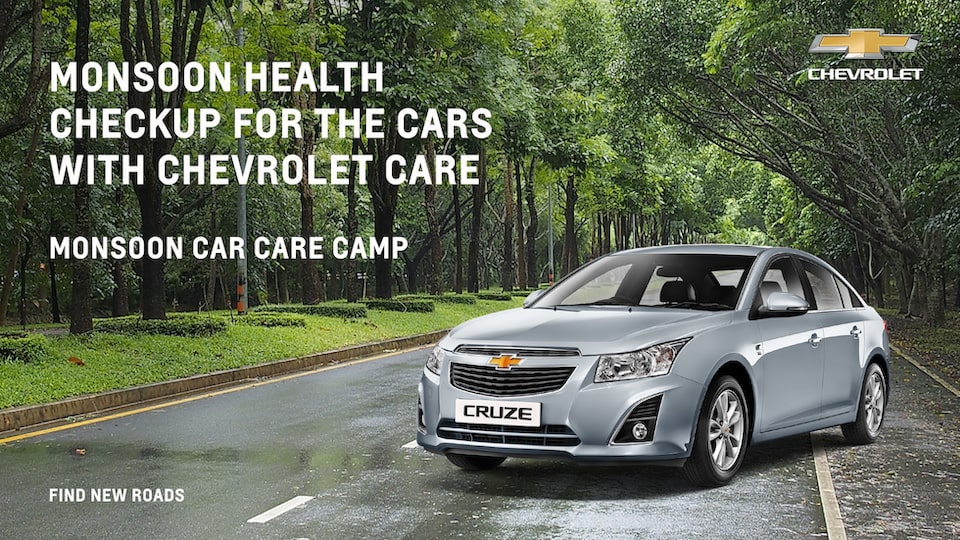 Monsoon Car Care Camp
For the entire Chevrolet Service Camp team, our customers' concerns are valuable as they help us know their needs better. We aim at addressing various car performance issues and target the root causes through Chevrolet India Service Camps for monsoon.
Through these Chevrolet service events, we prepare your Chevrolet car(s) for the rainy season. We provide preventive maintenance for the cars' underbody, wiper assembly, and other parts that should be in perfect condition while you drive your car during the rains.
At our Chevrolet Service Camps, we offer comprehensive service to customers who visit our workshops for car maintenance needs. Our team also provides guidance and tips for safe driving during the monsoon season alongside vehicle health checkups. For Chevrolet Service event dates, visit the nearest Chevrolet dealership.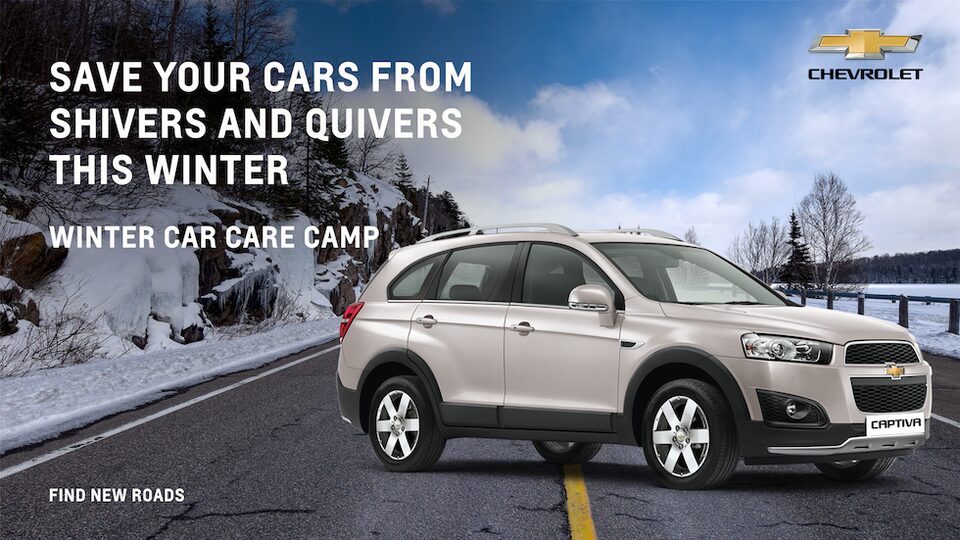 Winter Car Care Camp
Your car also needs preventive maintenance for winters. Keeping that in mind, we organize Chevrolet Service Camps for winters to prepare your car for the harsh winter weather. Along with car checkup, we also help Chevrolet car owners understand how to ensure a hassle-free car performance during the Chevrolet service carnival.
In our winter car care camps, we check cars for oil leaks, brake fuel leakage, oil level, coolant level, steering fluids, etc. We check the cars throughout, including their interiors and exteriors, to ensure safe drive during the winter months.
Regular maintenance of your car at a Chevrolet Service Camp during winters comes with two benefits – you can drive your well-maintained car confidently and need not wait in lines at local dealerships if the unexpected happens.